COMMUNITY DEVELOPMENT CORPORATION

Emmanuel Retirement Village
Affordable Senior Living
Utilities Included
The site will contain a multi-level living facility consisting of 28 one bedroom units and 22 single-story duplex units that feature two bedroom units, patios and a carport. Both will be handicapped-accessible. Residents will also have the advantage of a community center on the site that contains a banquet hall, exercise rooms, meeting areas, and other amenities. Wellness and recreational opportunities will be provided on-site in order to maintain and improve the health, safety and well-being of residents of the complex and others in the target area.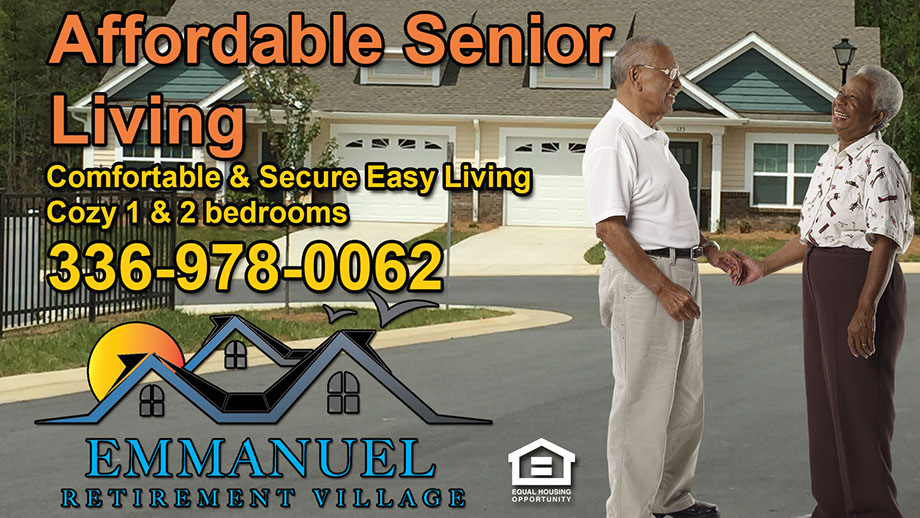 Emmanuel Retirement Village Features
Utilities Included
Moving Assistance
Patio with Gazebo & Activity Area
Community Center
Computer Room
and Many More
Call 336.978.0062 to find out MORE!
Latest News & Information